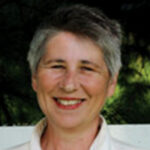 Käthe Roth
KÄTHE ROTH became self-employed in 1980, after an unsuccessful early career as an administrative assistant, and has been making her living as a translator (French to English) and editor since 1988. She has always thrived on the variety of materials and subjects that her work offers her, and so she has translated everything from TV commercials to literary non-fiction and fiction. She was a finalist for the Governor General's Award for Translation in 1993 for The Last Cod Fish by Pol Chantraine and recipient of the J. I. Segal Award for Book-length Translation on a Jewish Theme in 2014.
Her somewhat eclectic list of current clients includes University of British Columbia Press, National Gallery of Canada, American Folk Art Museum, Musée national des Beaux Arts du Québec, Musée de la civilisation du Québec, the Commission de la Construction du Québec, the Bureau of Public Art of the Ville de Montréal, and Aramark; the art magazines Ciel variable, esse, and Espace; various regional museums, artist-run centres, galleries, and art-related organizations; and a number of scholars writing on subjects such as sociology, art history, and business administration.
When she manages to get out of the office, Käthe, a latecomer to gardening, is constantly pursuing the mystery of growing things. She also finds the time to play with her two horses.